Do you know that feeling you get when you know someone you care about is moving away?
Or when a relationship that was once joyous and full of energy, life and potential ends after a sad decline and leaves you confused and with mixed emotions?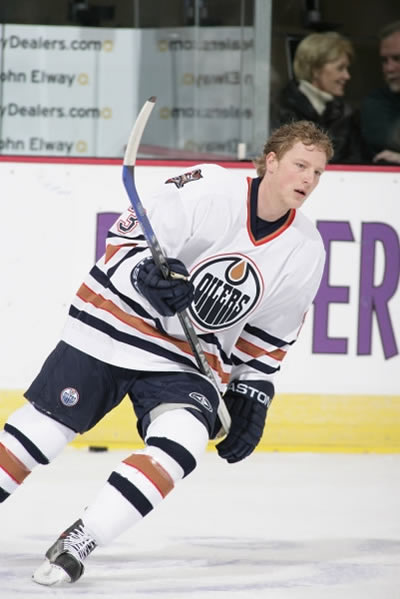 Ya, I know that feeling. And it's close to what I'm feeling now for Ales Hemsky.
Ales Hemsky was the only reason to watch the Oilers for a long stretch. He brought fans out of their seats as few others in the entire NHL could, and he put together some good stretches along the way.
Do you remember when he embarrassed Philly?
Or some of his big nights against Columbus.
+ too many more
Back in '06 he was a playoff hero versus Detroit.
WE DRAFTED HIM in an era where we consistently failed to draft well in the first round. Except for Hemsky.
Ales, I understand why things are the way they are now. It's not your fault. Things got rough. We want to win too.
Sometimes you got hurt, or a key teammate was hurt, or just not even there. There have been mistakes in management and lots of bad luck.
It's an emotional game and nearly emotionless business. Sometimes we loved it when you shared your emotions with us and other times we complained that they showed too loudly. We are a picky bunch sometimes...
I will miss Ales Hemsky. And I will cheer for him.